In order to remove possible financial barriers for students, the UGA University Health Center announces today that effective immediately, students can get their flu shot at no cost to them at mobile #flUGA clinics across campus and with no appointment necessary. Mobile clinic locations and times can be found at https://healthcenter.uga.edu/wp-content/uploads/sites/19/2022/09/flUGA-flyers-ALL.pdf.
The University Health Center will be offering the flu vaccine at no cost to students Monday – Friday from 8am-5pm. Walk-ins are welcome, but to avoid a possible wait, students can make an appointment at patientportal.uga.edu.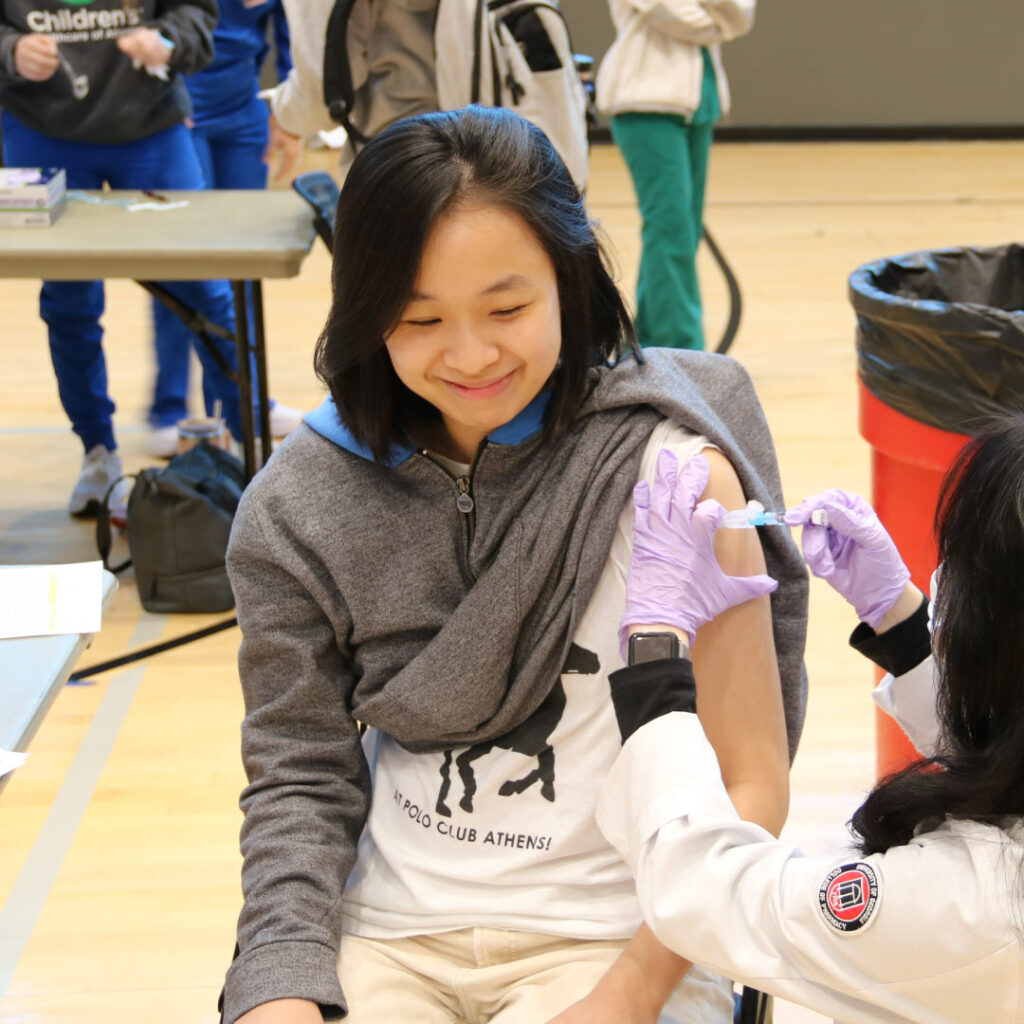 The flu shot is also available to UGA employees. Employees should bring ID and insurance card. Individuals with a Kaiser Permanente plan will need to pay out-of-pocket ($50) or seek a flu shot at a KP facility.
The close social interaction and living arrangements of many college students, coupled with busy schedules, means the flu has the potential to spread quickly across a college campus.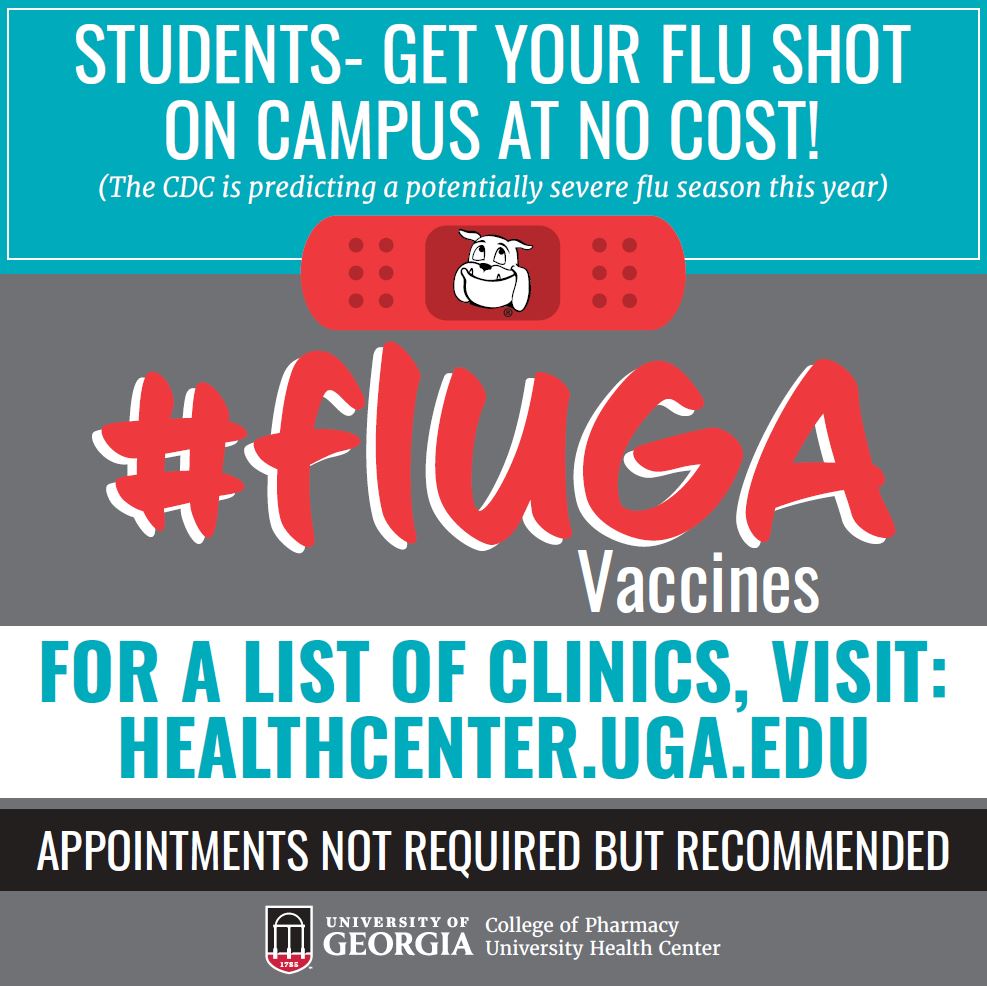 "Based on what we have seen in parts of the Southern Hemisphere, flu has the potential to hit us hard this year," William Schaffner, director of the National Foundation of Infectious Diseases (NFID), said in the CDC statement recently. The Georgia Department of Public Health says that "the best way to prevent the flu is to get a flu vaccine each year," but a 2022 NFID survey shows that only 49% of U.S. adults are planning to get the flu vaccine.
For some students, particularly those without insurance, the cost of the flu vaccine may prevent them from getting vaccinated.
Source: https://www.ajc.com/news/atlanta-news/health-officials-potentially-severe-flu-season-amid-possible-covid-19-wave/LLZRFYPKWJCZ3GKHPEZZ6O7RQ4/