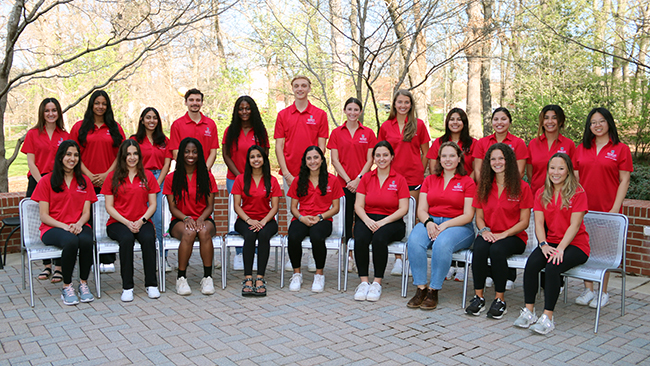 The Healthy Dawg Ambassadors (HDAs) are a group of select students who are chosen to officially represent the health center. Ambassadors serve in multiple capacities promoting UHC's mission and vision to students, faculty/staff, parents and other visitors.
Healthy Dawg Ambassadors:
Provide UHC tours
Participate/Organize campus-wide outreach activities promoting the health center vision and mission
Assist in UHC events as needed
Participate in one philanthropy activity per term
Participate in UHC social media campaigns
Ambassadors are required to serve 2 hours per week during the academic year. A minimum of three semesters of service is required.
Participation in Healthy Dawg Ambassadors is an approved EL credit.
Are you a committed, outgoing student who understands and believes in the mission of UHC?
Would you like to hone your leadership and customer service skills by being part of this select group?
Do you have at least two hours a week to work during fall & spring semester, and be willing to attend mandatory trainings and monthly meetings?
If you answered yes to these questions then YOU should apply.
Applications are now closed for the semester.