Stay up to date with UGA Campus communications and efforts to reduce the spread of COVID-19: coronavirus.uga.edu
The campus awaits your return with optimism and readiness to demonstrate to ourselves and our community that we are all committed to doing our part to keep our students, faculty, staff and Athens community members safe and healthy.
A critical part of our UGA campus safety plan includes providing students, faculty, and staff who are asymptomatic, access to free COVID 19 testing as part of our campus wide mitigation efforts. Please read below for more details.
COVID Vaccine Information:
COVID Testing on Campus (Symptomatic vs. Asymptomatic):
SYMPTOMATIC: Students not feeling well and showing symptoms – Make an appointment with your assigned UHC Primary Care Clinic or call 706-542-1162.
Symptomatic UGA faculty/staff should contact their community PCP for care.
ASYMPTOMATIC: UGA offers free "Asymptomatic testing" to help identify individuals who do not have COVID-19 symptoms but who may spread the virus to others. Testing is voluntary and at no cost to participants.
All UGA community (Faculty, Staff, Students) that are healthy and showing no symptoms – Schedule your COVID Asymptomatic Testing online. Testing is now outside and in front of UHC. Mon-Fri, 9am-3:30pm
CDC updates on Testing: According to the CDC, there are exceptions where testing (but not quarantine) is still recommended following an exposure to someone with suspected or confirmed COVID-19 include:
Fully vaccinated residents and employees of non-healthcare congregate settings (e.g., correctional and detention facilities, homeless shelters)
Fully vaccinated employees of high-density workplaces (e.g., poultry processing plants)
Fully vaccinated dormitory residents (or similar high-density housing settings) at educational institutions
More details: CDC Guidance – Interim Public Health Recommendations for Fully Vaccinated People
FREE, Walk-in, Asymptomatic-only testing for all UGA Community
Do not eat, drink, or smoke/chew tobacco 30 minutes before the test.
Bring your UGA ID.
Check back for future dates!

In partnership with the College of Public Health and AU/UGA
UHC is open and here for you:
UHC provides primary, wellness and specialty care by appointment only. All UHC services are open and ready to assist you with your needs. We are open Monday-Friday, 8am-5pm (Pharmacy: M-F 8am-6pm and Sun 10am-5pm).
We are taking all the necessary precautions to assure the safety of our patients and staff. We have protocols in place for advance screening, extra appointment time, extra cleaning before, between patients, mandated masks, social distancing where we are able; see more below.
After hours nurse line*: If you are a patient of the University Health Center and wish to speak with a nurse for illness or injury advice, call 855-622-1909. *Please note* This after-hours advice service is available only when UHC is closed. Call your 706-542-1162 during regular clinic hours.
UHC service updates to note:
UHC Pharmacy – Open for walk-in service for prescriptions and over-the-counter medications. We are also happy to bring your medications outside if you prefer; please park in the UHC parking lot, call 706-542-9979, and a pharmacy staff member will deliver your order to your car. To avoid delays, please order your refills prior to arrival.
*Open Monday-Friday, 8am – 6pm
*Open Sundays 10am – 5pm
UHC Vision Clinic – in-person visits are available by appointment only. Retail/repair services require an appointment. Contact orders may be made by phone or online thru the clinic's online store.
Each of the following services provide a telehealth option for care; please login to UHC Patient Portal and select "tele-health" or call the clinics directly for assistance.
Medical and Specialty care:
Wellness and Counseling Services:
Counseling and Psychiatric Services (CAPS)
Individual and group therapy
Psychiatry,
Consultations with faculty/staff
Well-being programs; please visit #BeWellUGA for updates on Fall 2021 schedule. Hours are Monday – Friday 8 AM – 5 PM.
24/7 Mental Health Support with a CAPS clinician
Maintain social distancing.

Take general precautions like frequent hand washing to prevent the spread of any virus, including seasonal flu, which is still active across Georgia and the U.S.

Please be vigilant about personal hygiene to ensure the best defense against the spread of COVID-19, including:

frequently washing hands, 20 seconds minimum with soap
sneezing/coughing into elbows
disinfecting hands frequently
avoiding touching eyes, noses, and mouths
avoiding kissing, hugging, and sharing of cups and water bottles
if not feeling well or immunocompromised, refrain going into public spaces and interacting with other people for a minimum of 14 days

For more information on how to prevent the spread of illness, visit the CDC.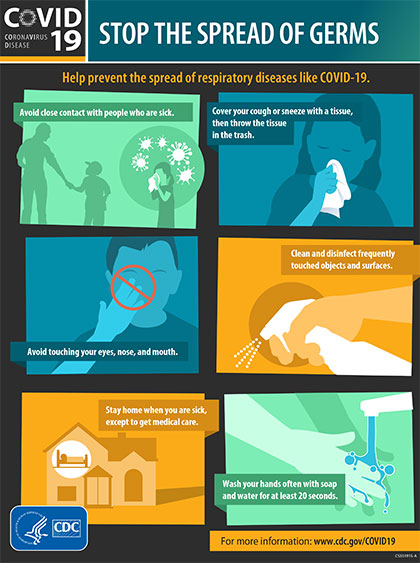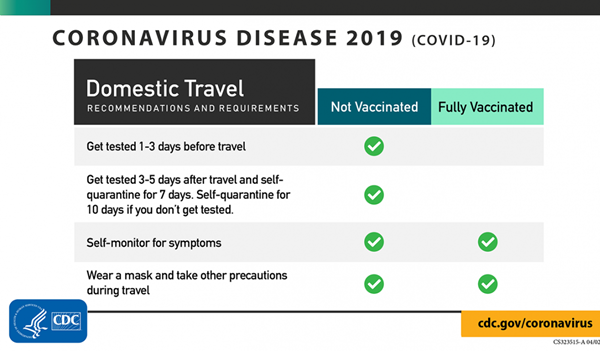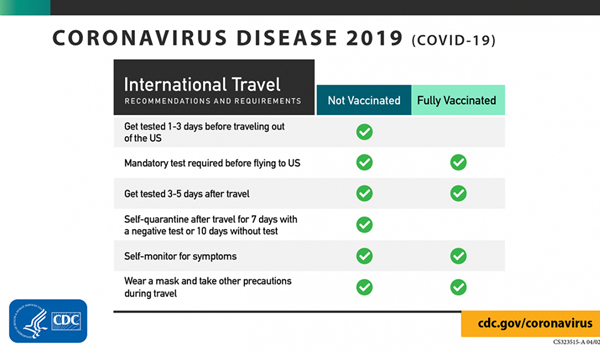 Please visit the CDC's travel website for additional post-international travel guidance.
University of Georgia is encouraging students to get tested for COVID-19 through the free surveillance testing at University Health Center.
If students are experiencing symptoms associated with COVID-19 contact the University Health Center by calling 706-542-1162. Faculty & staff are encouraged to contact their community primary care provider. Please report positive tests on DawgCheck.
Visit the CDC site for recommendations around testing and international travel, as well as considerations before domestic travel. Do be aware that public health guidance is subject to change.
Always follow state and local recommendations or requirements related to travel.
What is a coronavirus and how does it spread?
What are the symptoms of the 2019 coronavirus (known as 2019-nCoV)?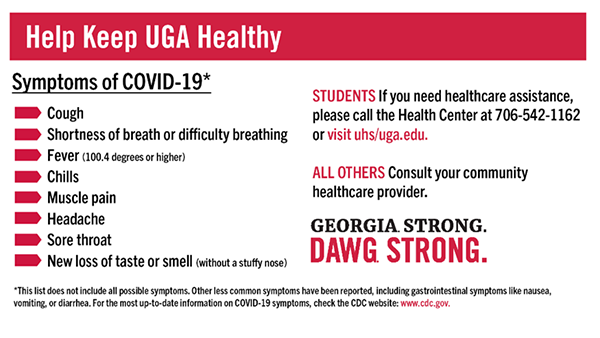 What if I have been exposed and am showing symptoms (symptomatic)?
Students who believe they have been directly exposed to COVID-19 and are showing symptoms should seek care from the University Health Center. Please self-isolate until you can be assessed and do not walk in.
Student Care and Outreach can help with various means of support and the Health Center can assist with medical assessment and testing.
All others (Faculty, Staff) please contact your primary healthcare provider and follow the CDC guidelines to reducing the spread of the virus.
The College of Public Health has developed and will continue to update a guide to local testing sites for faculty and staff. publichealth.uga.edu/coronavirus/local-testing/
What if I test positive with COVID?
It is required that you report a positive test through the DawgCheck tool on the UGA App or at dawgcheck.uga.edu.
Student Care and Outreach will be in touch with students for next steps.
Anyone testing positive should follow these steps immediately:
Separate yourself from other people by 6 feet or more at all times. If you must be around other people, wear a face covering.
Stay in a specific room and away from household residents and pets as much as possible.
Avoid public transportation and ride-shares
Monitor your symptoms and follow care instructions from your healthcare provider
What if I have been exposed but am not showing any symptoms (asymptomatic)?
Employees, Faculty and Students who believe they have been in close contact with someone with COVID-19 but are not showing symptoms should self-quarantine for 14 days from the last contact, consistent with DPH and CDC guidelines.
Employees must contact their supervisor if they are unable to come to work or need to make a telework arrangement. Employees should remain home and contact their healthcare provider if they become sick.
Students should follow this same guidance and they can reach out to Student Care and Outreach for general assistance or the Health Center for medical concerns.
ALL UGA community (Faculty, Staff, Students) that have had exposure to COVID-19 and no symptoms (asymptomatic) may schedule a test at the University Health Center.
UGA will be conducting free "Asymptomatic testing" to help identify individuals who do not have COVID-19 symptoms but who may spread the virus to others. Testing will be voluntary and at no cost to participants.
Asymptomatic testing does not replace testing or medical care for those who do have symptoms. If you are a student and have symptoms, you can go to UHC for evaluation and testing. If you are UGA faculty/staff and are symptomatic you should contact your community PCP for care.