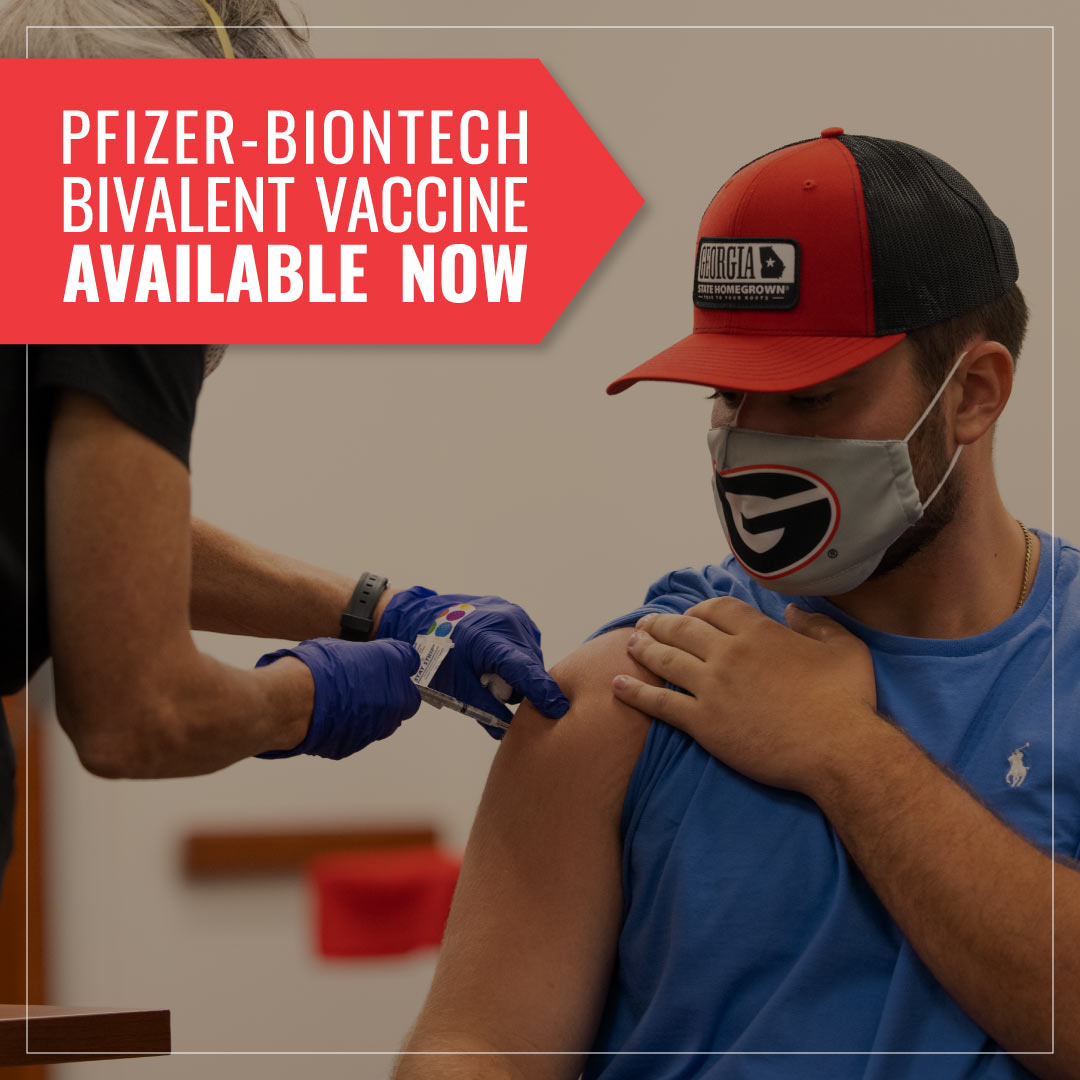 Recent News

The University Health Center has received a limited number of bivalent Pfizer-BioNTech vaccine and will begin administration to scheduled appointments beginning Friday, September 9th. UGA students, faculty and staff are eligible to receive the vaccine, including at UGA's extended campuses. In addition, dependents ages 16 and up, active employees and currently enrolled students of other USG institutions are eligible to receive COVID-19 vaccines at UHC.
COVID-19 Vaccinations

The University of Georgia's Health Center follows CDC guidelines on administering vaccinations. Vaccinations are highly encouraged. Learn more at the CDC or view the list of UHC recommendations.
After Hours

If you are a patient of the University Health Center and wish to speak with a nurse for illness or injury advice after hours, please call 855-622-1909. *Please note* This after-hours advice service is available only when UHC is closed. Please call 706-542-1162 during regular clinic hours.
Tips for Staying Well

Wash your hands frequently, 20 seconds minimum with soap. Disinfect your hands frequently. Avoid touching your eyes, nose and mouth. Cough and sneeze into your elbow. Avoid kissing, hugging and sharing of cups and water bottles. Refrain from going to public spaces and interacting with others if you're not feeling well.
FREQUENTLY ASKED QUESTIONS: COVID-19
FREQUENTLY ASKED QUESTIONS: VACCINES