Please call the UHC Gynecology Clinic with any concerns, questions, or needs: 706-542-8691.

Telehealth appointments are available. To make an appointment, call 706-542-8691.
---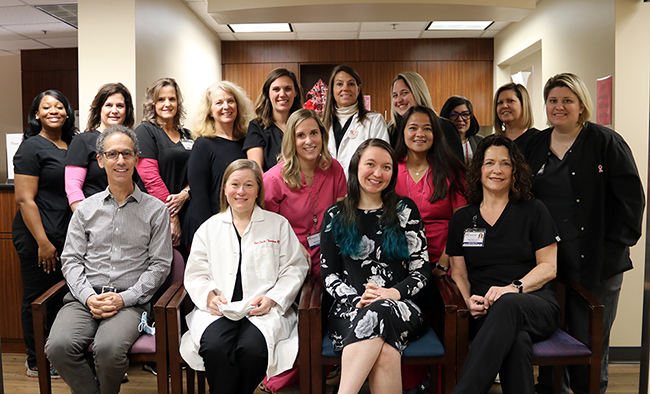 With the unique needs of each patient in mind, the Gynecology Clinic provides comprehensive and personalized gynecological care for UGA's students and spouses using best practices in the field.
The Gynecology Clinic offers a wide range of services and procedures including:
Annual Wellness Exams, including pap smears

Contraception, including long-acting reversible contraception (IUDs and implant); birth control pills, patch, and ring; 3-month shot

Emergency contraception

Vaginal infection and urinary tract infection assessment and treatment

Pregnancy and STD testing
The Gynecology Clinic treats a wide variety of additional concerns, including abnormal menstrual bleeding, breast problems, PMS, abnormal pap smears, painful periods/heavy bleeding, pain with intercourse, menopausal symptoms and other gynecological issues.
The Gynecology Clinic provides referrals for services such as mammograms, infertility treatment and prenatal care, psychological care/counseling, nutritional counseling, and healthy lifestyle counseling.
Sexual Assault Care: The Gynecology Clinic supports sexual assault survivors with compassionate follow-up medical care, referral for additional care if needed, and connecting with support resources within the UHC such as RSVP.
The Gynecology Clinic does not provide prenatal or obstetrical care.
Phone: 706-542-8691
Hours:
Monday – Friday, 8 am- 5 pm
Closed from 12 noon – 1 pm
Location:
The Gynecology Clinic is located on the second floor of the University Health Center.
Eligibility:
Services are available to UGA students and their spouses/partners.
The Gynecology Clinic requires all patients to have an appointment.
Please arrive at least 15 minutes early to all appointments (unless instructed to arrive earlier than that by the clinic).
Advance appointments and emergency appointments can be scheduled by calling 706-542-8691.
Routine appointments may also be scheduled through the UHC Patient Portal.
Please allow 1.5 hours for routine appointments; 2-3 hours for urgent/emergency appointments.
Please fill out the gynecological history form when you make your appointment using the UHC Patient Portal.
What to bring:
Insurance card – Please consult your insurance company about coverage.
List of medicines, vitamins, and supplements currently taking
List of allergies (if any)
Late Arrival Missed Appointments
Eligible UHC patients and clients who have scheduled appointments are subject to late arrival or missed appointment fees, including for same-day appointments. Fees are as follows:
Gynecology Clinic Office Visit fee: $20 if no-show to appointment or 10+ minutes late (will also need to reschedule)

Gynecology Clinic Procedure Visit fee: $30 if no-show to appointment or arrives after appointment start time
Services and lab charges may be filed to insurance or self-pay.
If insurance is used, it is the patient's responsibility for knowing coverage limits and co-pay. Patients are encouraged to contact their insurance carriers to obtain coverage information.
Some visits are supported by the student health fee – please read for more information.