The Arthur M. Blank Family Foundation commits $1 million to UGA Fontaine Center
Funding will enhance programming on substance misuse, sexual violence prevention, student well-being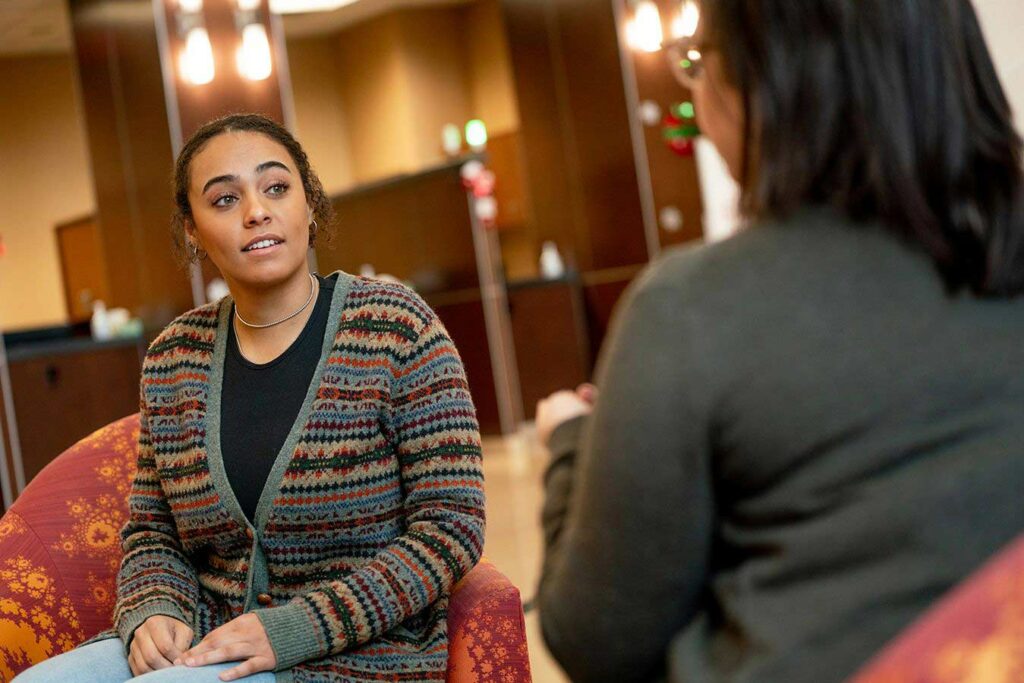 The Arthur M. Blank Family Foundation awarded a grant of $1 million to the University of Georgia this month to support the university's Fontaine Center.
The Fontaine Center offers programs focused on prevention, early intervention and recovery support for issues related to alcohol and other drugs as well as programs related to relationships and sexual violence prevention and advocacy. The center is a critical part of UGA's efforts to promote student well-being.
"What the Fontaine Center does to support student well-being is vital, and we are proud to help them in their mission," said Margaret Connelly, managing director, Founder Initiatives, Arthur M. Blank Family Foundation. "College students are faced with so many difficult decisions and stressors at a time when they are just beginning their lives and learning who they are. It's reassuring to know that a place like the Fontaine Center is there to help make sure they have the tools to work through any issues, enjoy their college experience and pursue their ambitions to the fullest."
The grant from the Blank Family Foundation provides unrestricted general operating support, meaning that the Fontaine Center has the ability to swiftly move funding to those areas most in need.
"We cannot thank the Blank Family Foundation enough for this grant," said Victor K. Wilson, UGA vice president for student affairs. "By supporting the Fontaine Center, this funding will help students become healthier, happier, more successful and better able to achieve their goals. This is a direct investment in strengthening our goal of creating the best student experience possible."
In a typical year, the Fontaine Center's staff hold more than 1,800 individual appointments with students and meet with thousands more through group sessions. Additionally, the center operates a Collegiate Recovery Community, which provides support for students in recovery, and a 24-hour support hotline.
The Fontaine Center was created in 2006, when Jack and Nancy Fontaine made a significant gift to UGA in honor of their son, John, who was killed in 2000 when a car driven by an intoxicated friend struck a tree.
"Nancy and I created the Fontaine Center in memory of our son John in hopes that other parents do not receive the tragic call we did," said Jack Fontaine. "To see an organization with the stature of the Blank Family Foundation join in this important effort is extraordinary. We are exceptionally grateful."
This grant adds another chapter to nearly 25 years of history between UGA and the Blank Family Foundation. Since 2000, the foundation has granted $2.7 million to support the university and its students, an amount that includes a gift that created five Georgia Commitment Scholarships.
Writer: Clarke Schwabe, ccschwabe@uga.edu
Contact: Steven Rose, srose@uhs.uga.edu, 706-542-8702