Meet the Peer Nutrition Educators
It's National Nutrition Month, and what better time to meet students on campus who are passionate about nutrition?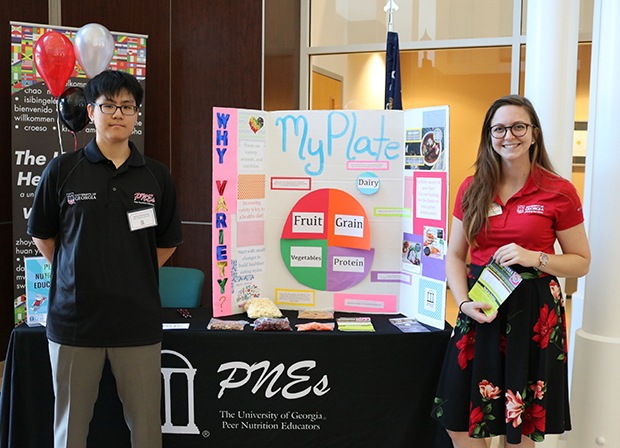 Peer Nutrition Educators are nutrition and dietetics students who have been trained by Registered Dietitians from UGA Dining Services and the University Health Center to offer programs on a variety of nutrition topics and one-on-one nutrition advisement.
You can follow the PNEs on Instagram @uga_PNE and request a nutrition program or one-on-one nutrition advisement by emailing pneadvisement@gmail.com.
Are you majoring in dietetics, nutritional sciences, or culinary science? PNEs enroll in FDNS 5800 and earn three credit hours. Learn more about the requirements for applying to the Peer Nutrition Educators program here.
---
Written by: the Peer Nutrition Educators