Sober Activities: National Recovery Month 2021
September is National Recovery Month. Throughout this month, the Collegiate Recovery Community here at UGA has committed to offering media, stories, facts, and practical tips to promote awareness of recovery, which is possible (in case you were wondering) and closer to you than you might think.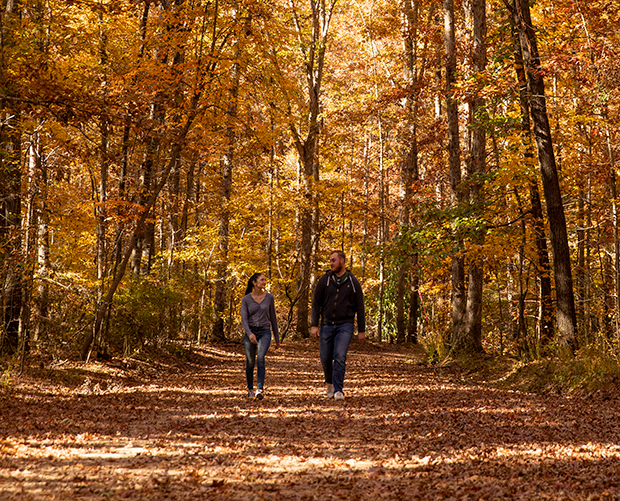 To be an inclusive UGA community, we have to be ready to understand, setting out to welcome different stories, struggles, victories, and questions. Pondering ways to engage with someone who is in recovery, or simply committed to an abstinent lifestyle, can be a helpful tool in supporting their choices.
Today we are going to be listing activities that are substance-free.
Whether you are in recovery yourself, know someone in recovery, are interested in learning more about substance-free hobbies, or coincidentally found yourself on this page and kept reading on, we have some ideas for you. Also, to let you in on a little secret… you don't have to be going on a date to enjoy these activities.
While some of these options might need a little adaption due to current COVID safety policies, we encourage you to give them a shot:
1. Getting bagels from Ideal Bagel Company
A great way to enjoy some morning conversation over a good bagel.
2. Disc Golf at Sandy Creek Park
Sometimes just walking in the woods isn't entertaining enough. This provides a simple activity to make it more interesting and could set up future dates as well.
3. Putt Putt in surrounding areas
Athens does not have mini golf, but luckily, there are several courses within an hour.
4. Picnic at Iron Horse
A great gateway to exploring Greensboro, GA, this infamous iron statue is a great place to stop for a picnic and discover more of rural GA.
5. Barnes and Noble/coffee
While book shopping isn't always exciting, a fun twist can be picking a book for the other person to read. It creates an opportunity to be thoughtful and give a gift. NOTE: this date can also be incredibly stressful.
6. Brunch at Little City Diner in Winterville
It doesn't take much of a drive outside of Athens to feel a more rural vibe. Big City Bread's little brother offers similar quality food, a change of scenery, and lacks the crowd.
7. Active Climb
This activity is best when one is not taking oneself too seriously. It is a good combination of activity and silliness (at least, if you are as uncoordinated as me).
8. Kayaking or Canoeing down the Broad River
A simple Google search will offer you several ways to make this activity happen!
9. Bowling
Showtime Bowling is right off Macon Highway and recently renovated.
10. La Michoacana
The best ice cream in Athens in my biased opinion. The vibe at both of their storefront locations is different. While there you will see their regulars order many bizarre things, all of which look delicious.
11. Botanical Garden
Quick! Fall is among us and the cold weather is approaching. Leisurely strolls here offer a great escape. It has many areas somewhat hidden away where a couple can sit and have deeper conversations.
12. Watson Mill State Park
Take a trip to Watson Mill for a stroll, picnic, exploring and a peaceful time in nature that isn't too far from campus.
13. Dudley Park
This offers a small walking trail and plenty of lawn space. Bonus points for combining this location with star gazing.
14. Ahi Poke, Ben & Jerry's, + Coffee
While this date keeps someone in the downtown area, drinking is not required (nor served at any of these establishments). This activity holds a special place in my heart because this was my first date with my now wife over 2 years ago.
15. Escape Room
Located off of Hawthorne Ave in Athens, this is a great way to work together in a fun and adventurous way.
---
Looking for Support?
The University of Georgia offers a Collegiate Recovery Community for students who have made a commitment to lead sober, healthy lives. The Collegiate Recovery Community provides an environment where students recovering from addiction can find peer support as well as other recovery support services while navigating their own college experience. Location: Room 216 of Memorial Hall right next to Sanford Stadium. Contact us at: 706-542-0285 / crc@uhs.uga.edu
Written by: Brittany Mauzy, Program Manager for the Collegiate Recovery Community