Start Spring Semester Strong!
Spring Semester is here! Whether you are just beginning at the University of Georgia or are coming back to campus for another semester, there are many ways Student Transitions encourages you to get engaged and involved to make the most of your spring semester!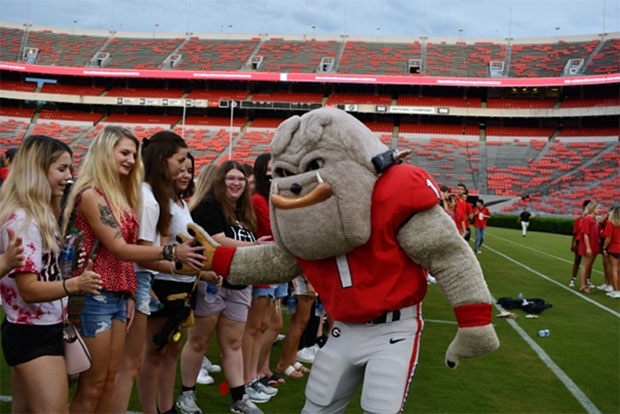 Attend a #WelcomeUGA Event
Welcome UGA is a campus effort to celebrate and support students at the beginning of each semester with fun events, open houses, information fairs, and late-night programming. The first few weeks of each semester are filled with numerous opportunities to acclimate to campus, make new friends, and start building great memories! The great thing about Welcome UGA is that there are opportunities that range in size, location, and focus—you are sure to find something that interests you! To find this year's signature events schedule please visit welcome.uga.edu.
Know Where Your Classes are Located
Knowing where your classes are located ahead of time can ease the transition to starting the spring semester. Keep in mind how long it will take you to walk there and your class schedule for planning the first day of class!
Set Goals
What is a better way to kick off the spring semester than setting goals for yourself? These goals can be academic, personal, or professional, but we recommend setting goals of what you want to accomplish this semester!
Stay Organized
Staying organized, especially at the beginning of each semester, is super important. Learn what type of organization works best for you.
Build Relationships
Building relationships is important throughout your time at UGA! Whether with classmates, staff, or faculty, be intentional with building relationships and your support system during the spring semester.
Meet With a Transition Ambassador
Transition Ambassadors are available to conduct 1-on-1 meetings for any students wanting to talk through transition challenges, bounce ideas off someone, or ask anything about their UGA Experience!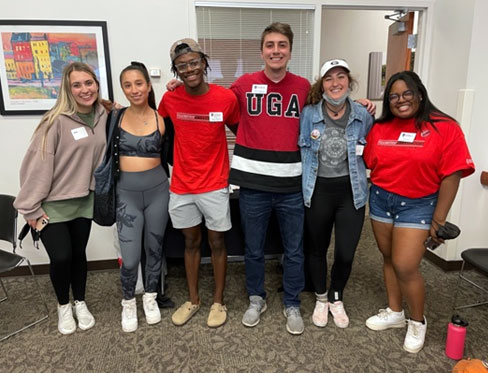 Step 1: Visit the Transition Ambassadors website, scroll down to Meet the Team, and find a Transition Ambassador that you would like to meet with.
Step 2: Review the hours the Transition Ambassador is available.
Step 3: Email the Transition Ambassador to introduce yourself, explain the reason you are wanting to meet, and when are you wanting to meet with them.
Step 4: Receive confirmation from the Transition Ambassador about a meeting date and time.
Take Inventory and Prioritize Your Needs
It is important to analyze your commitments and responsibilities for the spring semester. Getting involved is important, but it is also necessary that you are aware of what you need to be successful this semester!
No matter how long you have been at UGA we recognize that the spring semester may bring may different transitional points. Student Transitions is here to support and help you get connected!
Written by: Jan Barham, Associate Dean of Students and Director of the Tate Student Center